About Us
G Cohen - Fine Antique Silver
Our Director Gideon Cohen has been dealing in antique silver for 40 years, and has been based in Central London at the world renowned London Silver Vaults since 1995. We specialise in British silver from the 17th century up to the present day and also have a selection of fine continental objects.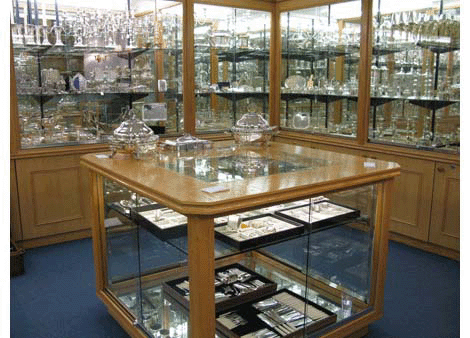 Our emphasis is on quality and condition and, unless otherwise stated, all of our inventory is guaranteed to be Sterling Silver, in good condition, and authentic.
G. Cohen has built a strong reputation as an Internet-based company in recent years, shipping purchases to a growing base of customers all over the world. In addition to that, we have now opened a plush new retail unit in the prestigious London Silver Vaults, where customers can see our extensive collection on display (open from 9.30am-5pm on weekdays). Whichever way you buy from us, G. Cohen is committed to providing excellent customer service and guarantees that no compromise is made on authenticity, quality, or condition.
We invite you to browse our website and hope you will enjoy your visit to gcohen.co.uk. If you cannot find what you are looking for, please contact us on enquiries@gcohen.co.uk